Our Mission
To be the leading manufacturer of shears, mulchers, pulverizers and other hydraulic equipment through ground-breaking engineering and customer-centric service.
Our mission derives from our purpose: to fundamentally transform the forestry, land clearing and demolition industry into a customer-driven experience, fueled through the needs and challenges of the global market. We want to provide you with the best equipment and support you through all your challenges!
Make Voices Count
We believe in an environment of respect, openness, and creativity.
Aspiring To Create
We strive to innovate for the success of today but also for a better tomorrow.
One Team
We believe in the unity of purpose for the success of the team. We are one team; we share one goal.
We Love What We Do
We have built a playground for passionate people. We let talent shine.
Our Courage
Creating something new, starts with forging your own path. We are brave, we are strong, and we are proud.
Our Team
Robert Camiré
Operations manager
Mahmood Akbari
Project Manager
Audrey Daigle
Sales Director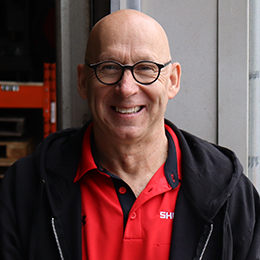 Mario Pelletier
Senior Installation Technician
André Blais
After-Sales Manager
Jeffrey Bélanger
Forestry Products Specialist